KD 40 Side Load Case Packer - Cartons of Aluminum Foil
222
0
1
31.01.2023
151444
1010
189
29.11.2017
US
BW Integrated Systems' KD 40 Knockdown Case Packer is a fully automatic case packaging system designed to end-load a variety of products into Regular Slotted (RSC Style) or Half-Slotted (HSC Style) cases. The KD 40 Case Packer automatically takes a corrugated blank and feeds it into the machine. The case is then erected, positioned for loading and the flaps are closed and sealed for palletizing. If you would like more information please fill out our contact us form - 🤍🤍bwintegratedsystems.com/contact-us.
Кадры из видео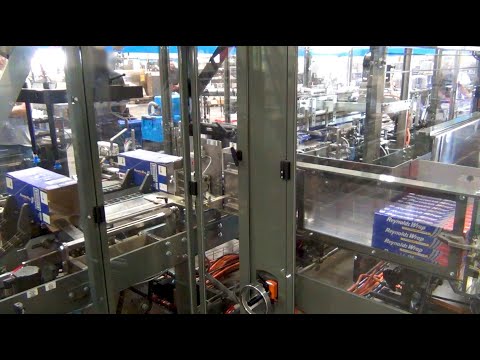 Комментарии пользователей:
Еще ни кто не оставлял комментариев...